If a building is built on top of a cracked, weak, or wobbly foundation …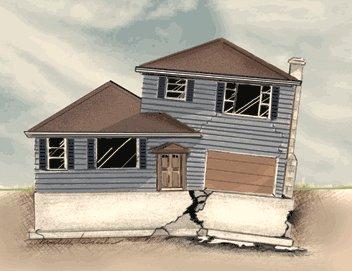 What will happen …
During normal daily life …
And when extra stressors show up?
Problems, right?
Similarly, if your life is built on top of a cracked, weak or wobbly foundation …
Like the foundation of my life was …
Like the foundation of so many other people I've worked with was …
What will happen?
You already know the answer because you've been experiencing it.
Probably for a long time now, without fully realizing it.
So here's the key question …
"How can your foundation be fully, completely and permanently rebuilt?"
Not repaired, mind you …
But fully, completely, and permanently rebuilt!
Listen to the audio below to discover "The Curious Case Of The Wobbly Foundation."
Click on the purple button below to listen here, or right-click on the button below to download the audio and listen to it on the device of your choosing:

To go deeper and beyond this audio, register for my free video training.
Love it, hate it, letting it sit, whatever, please share your comments below.
And, if you resonate with what I said, I ask you to please share this post with others, however you prefer to share!
🙂